So, you have been thinking about adding a Ford truck into your Mechanicsburg, Harrisburg, and Carlisle commutes. At Fred Beans Ford of Mechanicsburg, we think that is great! Their lineup of pickups come in a variety of styles and performance, allowing you to find the best one for your needs. All you need to do is decide which one is for you.
With our Ford F-150 vs. F-250 vs. F-350 comparison, you can see three of the most popular Ford trucks side by side. Continue reading to find out which one will be calling your name!
Ford F-150 vs F-250 vs F-350: Performance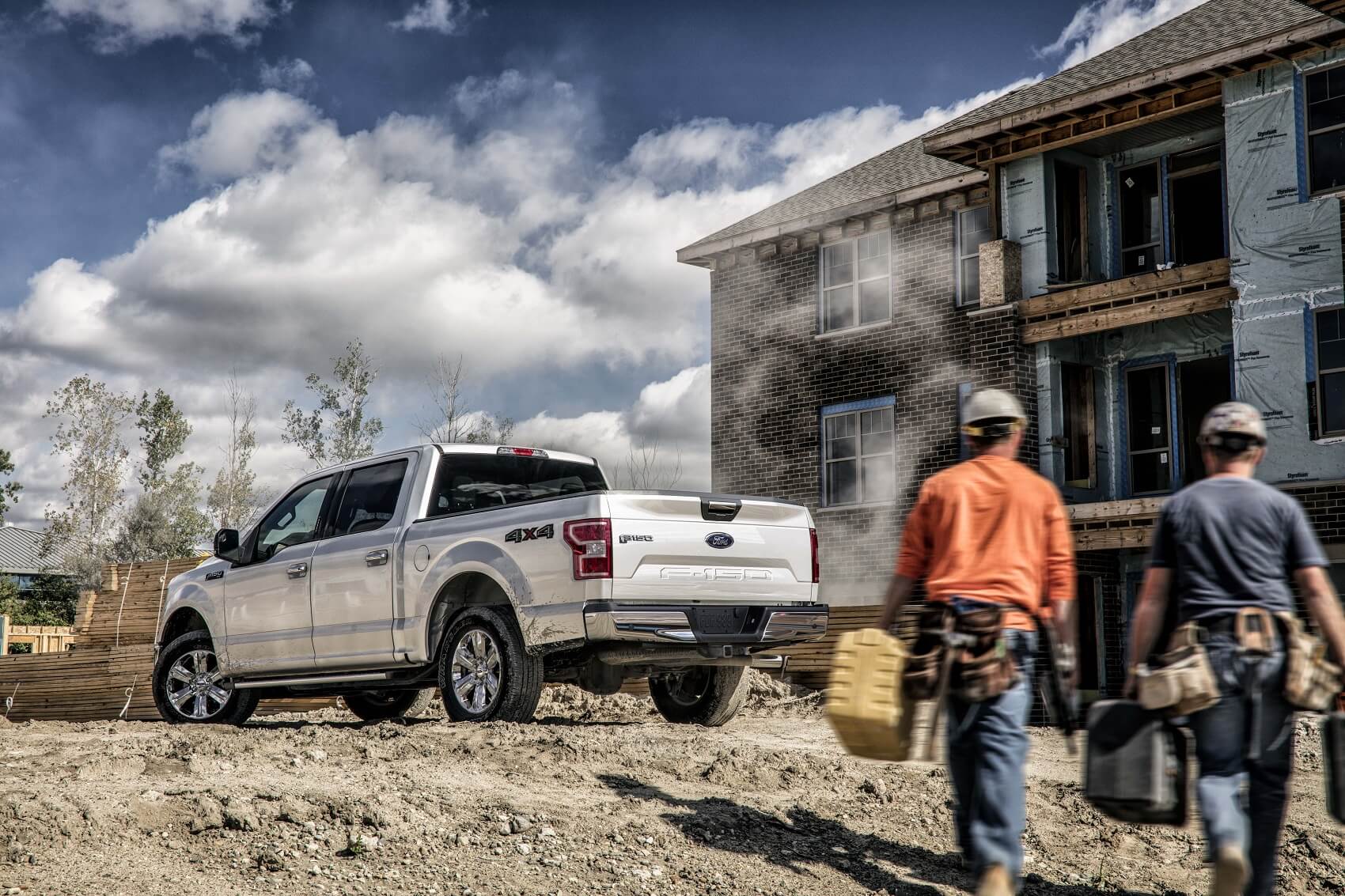 Ford has a truck for every job, and you'll find your solution with either the F-150, F-250, and F-350. Each offers varying performances, but one thing is clear: all are powerful and ready to get you where you need to go.
The Ford F-150 offers an engine lineup of six. Standardly, this pickup is powered by the 3.3L V6 powertrain that generates up to 290 horsepower and 265 lb-ft of torque. However, the most robust is the 3.5L High Output EcoBoost® engine with its incredible 450 horsepower and 510 lb-ft of torque.
Under the hood of the Ford F-250 and the Ford F-350, you'll find the standard 6.2L V8. This gives you an impressive 385 horsepower and 430 lb-ft of torque. But if you're looking for the most power you can get, opt for the 6.7L Power Stroke® V8 turbo diesel. The result of this engine: 475 horsepower and a show-stopping 1050 lb-ft of torque.
F-150 vs F-250 vs F-350: Towing Capacity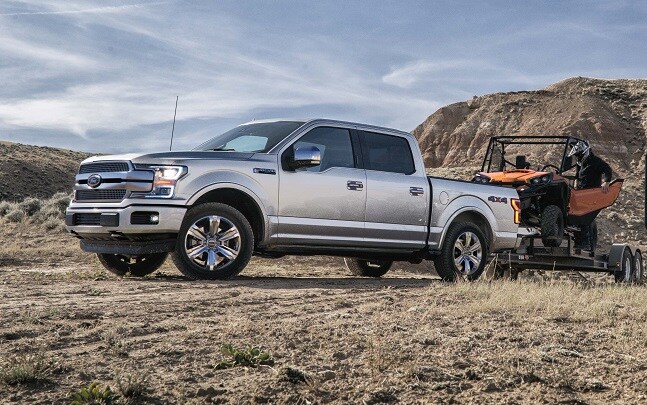 Towing can be a major deciding factor for pickup drivers. Whether you're looking to tow for recreation or haul massive amounts for work, one of these trucks is sure to fulfill your needs.
Ford F-150: There's no doubt that out of the six engines available for the F-150, you'll be able to find one to tow just what you need. Standardly, this truck can tow up to 7,700 pounds. However, when you pair it with the top-notch 3.5L EcoBoost® engine and the proper equipment, you can reach heights of 13,200 pounds.
Ford F-250: With a more robust engine lineup, the F-250 proves to be ideal for those looking to seamlessly transition from work to play. This model can tow up to 20,000 pounds when properly equipped with an additional 5th-wheel/gooseneck towing rating of 22,000 pounds.
Ford F-350: This truck proves to be the most powerful model in the lineup, making conquering the worksite a breeze. Conventional towing comes in at a max of 21,000 pounds for even the toughest of jobs. Plus, with a max 5th-wheel/gooseneck towing capacity of 35,750, you'll be ready for anything.

F-150 vs F-250 vs F-350: Which Truck is Right for You?
Whether you're looking for something classic for your drives in Mechanicsburg, Harrisburg, and Carlisle or optimal capability for your work duties, Ford proves to have the right truck for everyone. To see for yourself, schedule a test drive on your favorite model at Fred Beans Ford of Mechanicsburg today!
More Ford F-150 Comparisons: