Welcome to the Fred Beans of Mechanicsburg auto parts center! Our state-of-the-art service center combines experienced technicians, high-quality parts, and the latest in diagnostic technology. These three crucial components of our service center make it a breeze to complete your car's regularly scheduled maintenance or extensive service.  
Below, drivers in the Mechanicsburg, Harrisburg, and Carlisle areas will discover how our high-quality auto parts center can help bring your car back to life after an accident or service light has illuminated.
Easy Access to Auto Parts
Our factory and ASE certified technicians know the ins and outs of all of our vehicles. With the help of our intelligent diagnostic equipment, they can find the problem with your car quickly.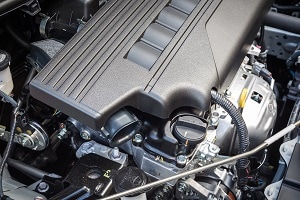 So what about a solution? They come to the rescue there too, but our high-quality Ford auto parts are what make sure your car will continue running strong after your service center visit.
We have a large selection of certified Ford parts and accessories for every vehicle from the Ford Focus to the Ford F-150 that can be the solution to any ailment your car may have.
If you already know what part you need, make sure to fill out our online contact form and we will notify you when the part arrives in our shop.
Also make sure to check out our auto part specials for deals on parts that you may need. Some of our specials have included deals on tires and other OEM parts. Our auto part specials are meant to help save you money and also get your car repaired effectively with the proper parts.
If you're not sure exactly what part you need, please reach out to our friendly service team or come see us in person at our service center!
Schedule a Service Appointment Today!
Our certified Ford parts center and our knowledgeable service team are just what you need to help get your vehicle back on the road as quickly as possible. If you are a driver in the Mechanicsburg, Harrisburg or Carlisle area please allow us at Fred Beans of Mechanicsburg to service your car.