Are you trying to find the right workout to help you achieve your desired physique and flexibility? Are you tired of going to a humid and damp gym? There are plenty of alternative exercises out there to partake in, but if you're really looking to take your fitness seriously, you should consider Pilates. This form of exercise has yielded positive benefits, so if you're thinking about getting involved, you'll want to find the best places to learn the proper form and movements, so you can begin your Pilates journey. We did some snooping around and found some answers to the troubling question: "Where can I find a few premier Pilates classes near me in Mechanicsburg, PA?"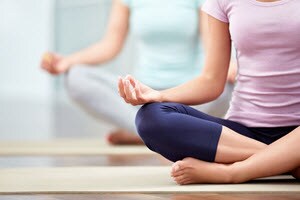 Absolute Pilates
132 Walden Way, Mechanicsburg, PA                                            Facebook                    Instagram
Whether you're a beginner or a seasoned veteran, Absolute Pilates can help you get the most out of your Pilates workout. Their certified staff can help teach you the basics, and move you along to more complicated positions, as well as teach you the proper methods on how to use the machines to increase your flexibility and stamina. Start off with a private lesson, or a small intimate class, to get in the mindset. While taking classes, not only will you learn more than 500 different exercises, but you'll feel stronger, more flexible, and you'll see the differences that Pilates makes.
Body IQ Life
2208 Market Street, Camp Hill, PA                               Facebook                    Instagram
If you're looking for a variety of relaxing but effective workouts encompassing different disciplines and styles, you may want to check out Body IQ Life in Camp Hill. The staff at Body IQ Life goes beyond just Pilates because they also incorporate Restorative and Aerial Yoga, and provide each member with enough time to stretch and prepare for their workout. Of course, after a particularly strenuous Pilates experience, you can schedule a therapeutic massage or aromatherapy. This Pilates studio also educates about healthy living through dietary coaching, weight management, and the use of essential oils. Educate yourself at Body IQ Life.
H2L Studio
2151 Fisher Road, Suite 103, Mechanicsburg, PA                      Facebook
H2L Studio in Mechanicsburg encompasses quite a lot in one studio. They offer a variety of different classes, including Pilates, Yoga, and Cycling to help you improve your stamina, physicality, and your balance. However, they also offer Barre classes, which is a great Pilates-based workout that includes elements of ballet, which aims to improve flexibility and posture, adding a little grace to your workouts. Each class aims to teach studio members the basics of each workout while maintaining a holistic and healthy lifestyle. They even offer massage therapy, reflexology, and reiki sessions to help relax you before or after your Pilates workout.
Each of these different Pilates studios in Mechanicsburg offers something unique to the experience and the process. They offer more than just Pilates classes, so be sure to check them out so you can determine which one would be the best option for you.