If you're on the hunt for a sedan that can handle your busy life in Mechanicsburg, Harrisburg, or Carlisle and more, look no further! Both the 2018 Ford Fusion and the 2018 Chevy Malibu have what it takes to make every drive a comfortable, convenient, and exciting one.
But with so much capability in both vehicles, how can you possibly choose? In this comparison of the Fusion and Malibu, you'll learn more about how these vehicles stack up against each other in the categories you care the most about, starting with performance.
Fusion vs Malibu: Performance Specifications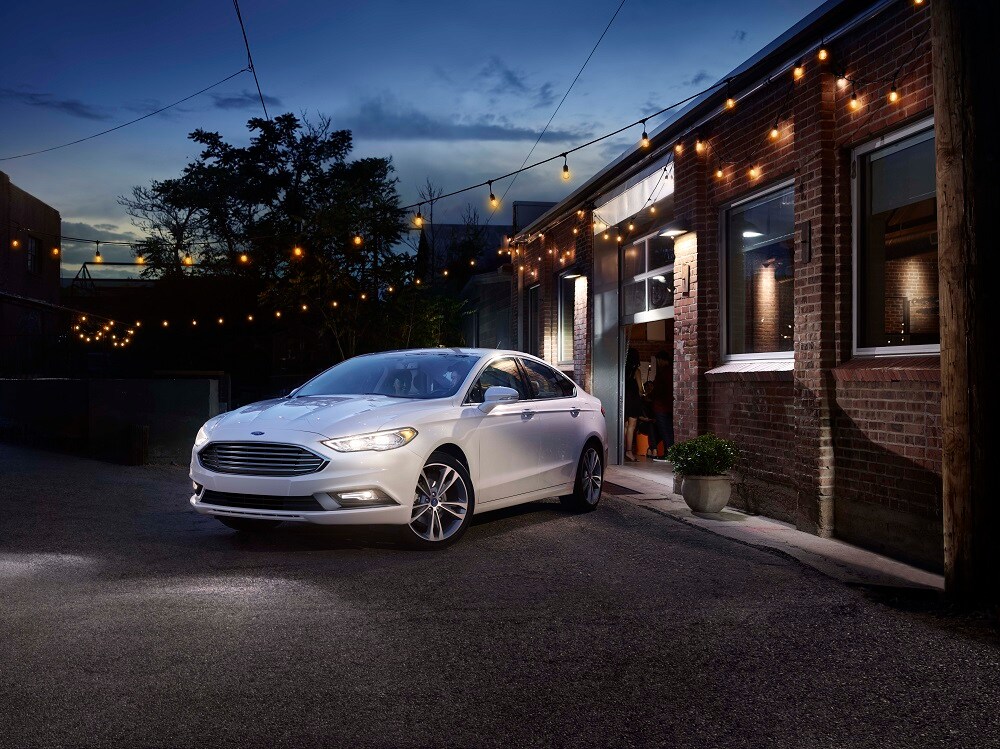 The 2018 Ford Fusion is standardly equipped with 2.5-L 4-cylinder engine and 6-speed automatic transmission. However, you have three other powertrain options to choose from including a high-powered 2.7-L twin-turbocharged EcoBoost V6 engine.
The latter engine puts out an impressive 325 horsepower and 380 lb-ft of torque. This much power output allows for enhanced acceleration, better handling, and an exciting drive no matter where or how far you're going.
With the 2018 Chevrolet Malibu, on the other hand, you'll have a standard 1.5-L 4-cylinder engine and 6-speed automatic transmission leading the way. You won't have access to a V6 engine, though, which will give you a maximum power output of 250 horsepower and 260 lb-ft of torque in this model.
Fusion vs Malibu: Interior Comfort & Space
In addition to power, both the 2018 Fusion and the 2018 Malibu deliver when it comes to interior space. In both vehicles, you'll have a spacious 103 cubic feet for you five passengers to relax in.
This space is split up a little differently in the two vehicles, however. For instance, the Ford Fusion features 44.3 inches of front legroom while the Malibu only offer 42 inches. Additionally, you'll have slightly less cargo room with the Malibu's 15.8 cubic feet in the truck while the Fusion has 16 cubic feet to pack.
One last thing you'll want to consider is the quality of the Fusion's interior. In this vehicle, you can opt for 10-way power adjustable driver's seat. In the Malibu, you'll only have an available 8-way power seat.
Fusion vs Malibu: Convenience & Entertainment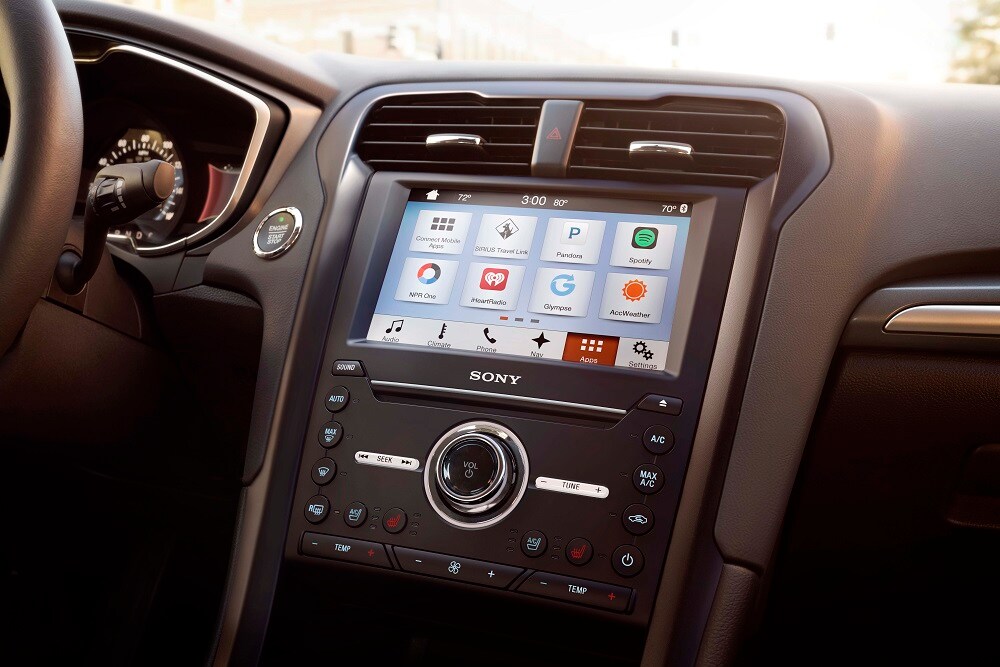 While power and comfort is important, you can't skimp on convenience. You won't have to worry about that in the 2018 Ford Fusion. The Fusion's standard SYNCÒ 3 infotainment system gives you the ability to call, text, search for directions, and even access your smartphone apps with Apple CarPlayÔ and Android AutoÔ depending on the trim level that you choose.
Unfortunately, with the 2018 Chevy Malibu, you'll have to upgrade to one of the higher trim levels to access the Chevrolet MyLink display, which offers similar features to the Fusion's SYNCÒ 3 infotainment system.
Another feature you'll miss in the Malibu, however, is standard voice command recognition. In every Fusion, you'll have the ability to do things like make calls, send texts, get directions, and even change the music without taking your hands off the wheel. You'll have to upgrade for this convenience in the Malibu.
Ford Fusion vs Chevy Malibu: The Verdict
As you can see, both the 2018 Ford Fusion and the 2018 Chevy Malibu have a lot to offer. However, we at Fred Beans Ford of Mechanicsburg believe drivers in Mechanicsburg, Harrisburg, and Carlisle will appreciate the Fusion's extra power, roomy interior, and impressive technology.
Experience all the other capabilities the Fusion has in store for local drivers today by giving us a call today to schedule a test drive!