If you're looking for an eco-friendly car to commute around the Mechanicsburg, Harrisburg, and Carlisle, PA, area, Ford has just the model for you. The Ford Fusion Energi, the plug-in hybrid configuration of their popular sedan, will get your farther while using fuel efficiently.
Below, our Fred Beans Ford of Mechanicsburg team shares more details on the efficient performance of the Fusion Energi and the features you'll get as well with this hybrid.
---
Fuel-Saving Performance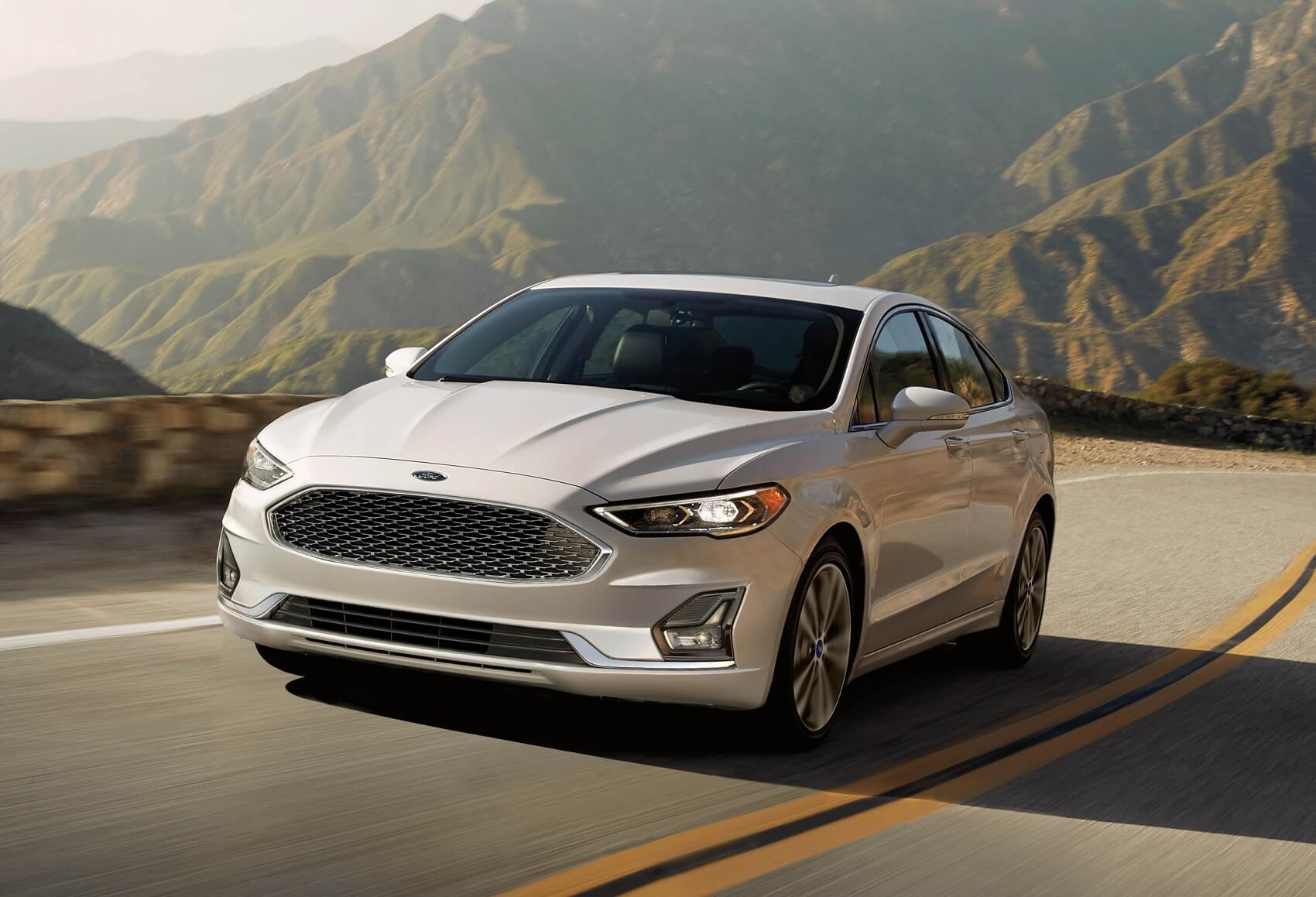 With the 2020 Fusion Energi, you'll have the choice of driving using gas, electric, or a combination of both.
EV mode: This uses plug-in power when possible and will switch to using the gas engine when needed.
EV Now mode: When driving in this mode, the Fusion Energi operates mostly using electric power.
EV Later: This mode lets you save electric power for future use.
How far will you be able to travel before needing a charge or to refuel? The 2020 Ford Fusion Energi can drive on electric-only power for 26 miles. This can get you to the grocery store and back without needing to use a drop of gas. When going farther, you can travel 610 miles with a full tank of gas and full charge.
---
Keeping Your Drive as Efficient as Possible
Along with its 2.0L Atkinson-cycle hybrid engine and electric motor, there are other systems and features helping the 2020 Fusion Energi get such efficient performance. One great aspect of the Ford Fusion Energi is its regenerative braking. Normally when you brake in a conventional car, all the energy that's created while braking is lost due to friction.

When braking with this plug-in hybrid, though, regenerative braking is able to recover up to 90 percent of that energy and send it back to the battery to be used later. You also will get to keep track of the performance of your Fusion Energi, thanks to SmartGauge® with EcoGuide. This gives you real-time information to help you enhance the efficiency of the vehicle.
You can also engage EcoSelect, which uses softer acceleration, increased regenerative braking, and limits the energy used for the heating and cooling system to help get the most efficient performance possible.
---
Features Inside the 2020 Ford Fusion Energi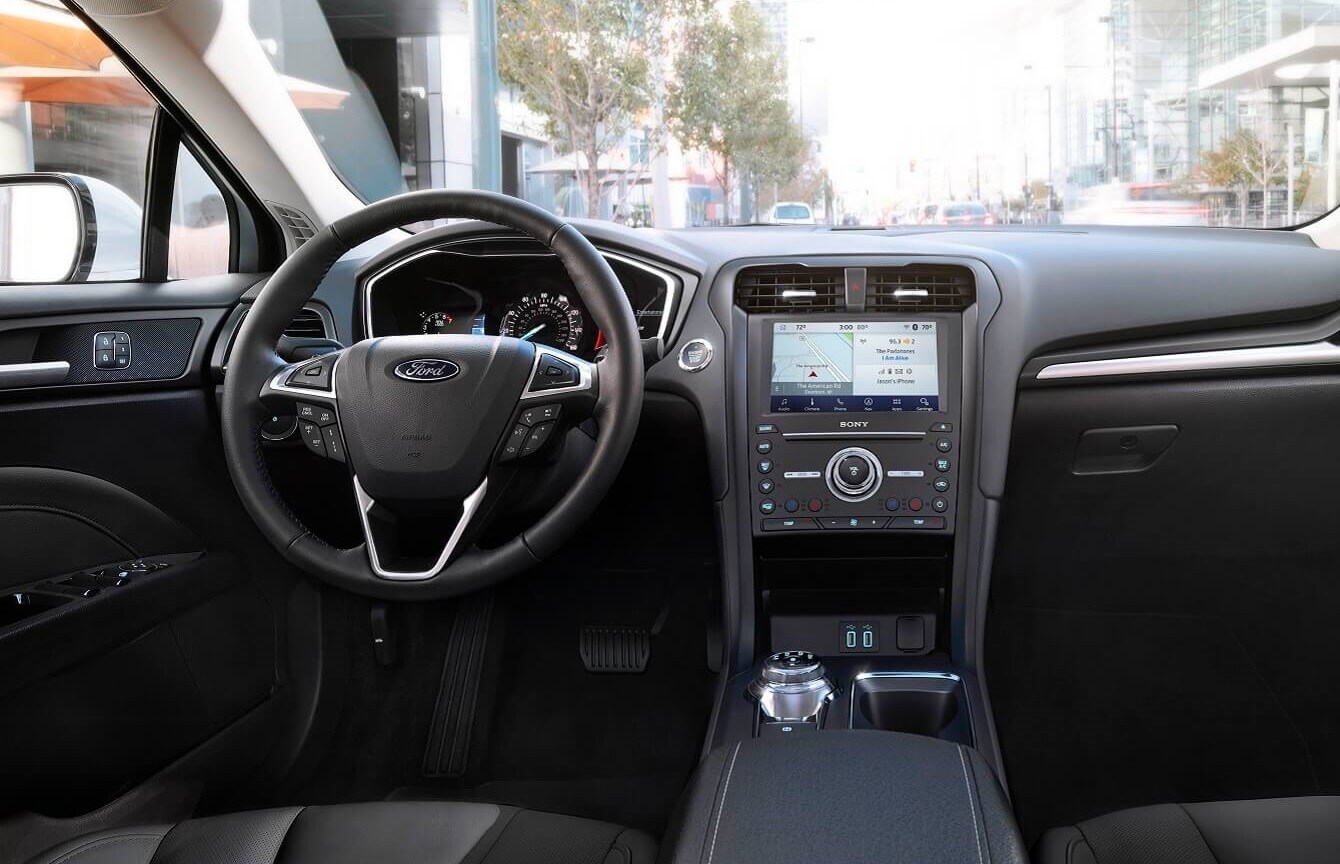 Since you'll be cruising along for miles before needing to stop to refuel, the Fusion makes sure you'll enjoy an entertaining and comfortable ride. It features a 10-way power driver's seat that lets you find a comfortable seated position behind the wheel.
With the SYNC® 3 infotainment system and SiriusXM® Radio, there will be plenty of options when choosing what you want to listen to during your drive. Connect your phone and put on that playlist you made or listen to a podcast. You can also discover new music with one of the commercial-free stations with SiriusXM®. Whatever you put on, you'll enjoy great sound quality since the 2020 Fusion Energi is equipped with a 12-speaker Sony® audio system. 
---
Come Test Drive the Fusion Energi
Ready to save fuel daily when driving to work and running errands around Mechanicsburg, Harrisburg, and Carlisle, Pennsylvania? Come by Fred Beans Ford of Mechanicsburg and get behind the wheel of a Ford Fusion Energi.
You can schedule a test drive with us now and see just how efficient, smooth, and comfortable the ride is in this hybrid plug-in.