York, located in southern Pennsylvania, offers many points of interest. York is nicknamed "The Factory Tour Capital of the World" because it has thirteen factories open four tour groups, including Harley Davidson. York also has four historic districts to acknowledge its rich history. Visit eighteenth-century buildings and learn more about where the Continental Congress wrote the Articles of Confederation.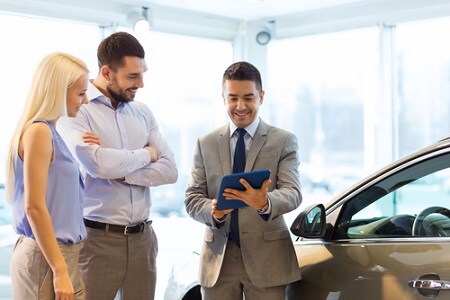 For nature lovers, York has plenty of parks and Kiwanis Lake. Check out the Mason-Dixon Wine Trail and taste the best wine in the area.
In order to see all these attractions, you'll need a reliable car. Ford produces high-quality cars. If you are looking for a Ford dealer near York, PA, visit our dealership.
What We Offer
At Fred Beans Ford of Mechanicsburg, we keep a wide variety of new and used Ford models in our inventory. Check out the extensive inventory of new Ford models on our website. When you visit us at our headquarters, our dealers will gladly walk you through the showroom and answer any questions you might have.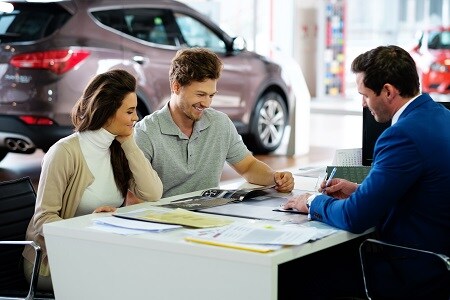 If you need assistance paying for your new car, our finance center experts will help you get the best deal possible for your budget. We help our clients regardless of their credit history. We work hard to get your car loans approved. To see if you already qualify for a loan, visit our approval center page. Also, don't forget to ask us about if a car lease is right for you.
If you buy a car from us, make sure to visit our auto service center for your inspection and repair needs. Our ASE-certified technicians will fix any problems and ensure your car is in excellent driving condition. We also carry a huge selection of replacement parts at competitive prices and be sure to check out our online specials and discounts.
The Right Car For You
Your car should reflect your tastes and needs. With that in mind, Ford created a large variety of models to entice all kinds of drivers. If you want something sportier, check out the Mustang. For those who need more seats and want an SUV, the Explorer and Expedition are good options. York has some country roads and trails ready to be explored. Check out the Ford F-250 for your off-road driving or towing needs. To learn more about the various Ford models check out our vehicle reviews!
If you are looking for a car dealer near York, PA, come by our office today. At Fred Beans Ford of Mechanicsburg, we also service the areas of Mechanicsburg and Harrisburg. Our dealers deliver the best in customer service. Let us show you our inventory. If you need a car loan or have questions about a car lease, our financial center team is here to help. We also have an auto service center with highly-qualified technicians available for your repair and maintenance needs. Schedule a test drive with us today and we'll find the right car for you.