New Cumberland is a small town near the southern border of Pennsylvania. Officially incorporated on March 21, 1831, New Cumberland has a history stretching back much further. The Cumberland Valley has been a bustling area of Pennsylvania since the late 18th century. The famous William Black Homestead was built in 1776, making it one of the oldest properties in the county. The architecture is incredibly impressive for the time, showcasing vernacular design and sophistication rarely seen in the American frontier. Fun fact: this was also the site where the Confederacy captured a Union courier who was released because he tricked them into thinking he was just some "local yokel."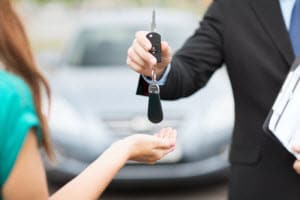 The local yokels today have a lot to do in this fun little town. Arguably, the most famous event is the New Cumberland Apple Festival. Held on the last Saturday of September in Borough Park, this festival features entertainment, plenty of food and craft vendors, and various apple-related activities. For everyday fun, you can find plenty to do at the MWR New Cumberland facility, hosting a number of recreational activities. From bowling to swimming. This same facility also offers youth services, dining services, an auto center and so much more.
If you want a new vehicle as dependable as your community, consider getting a Ford. It'll get you around New Cumberland in style and efficiency, whether you're going to work or going to play golf. For the best Ford dealer near New Cumberland, PA, look no further than Fred Beans Ford. We're more than happy to help you with all your Ford needs. With any questions while reading, feel free to contact us.
About Our Dealership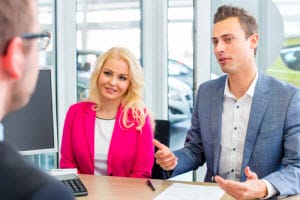 When you think about car dealerships, you may think of shady salespeople trying to trick you into getting a bunch of extra features you don't really want or need. At our Ford Dealer near New Cumberland, PA we strive to set ourselves apart. Our primary focus is customer service - we want you to leave our dealership satisfied with a car you can rely on for years to come. We suggest vehicles and features that cater to your needs, rather than those that will drive up the price. We also offer a special rewards program so you can experience huge savings.
Whether you're planning on buying new or used, you can be sure that our Fords are ready for you to drive off the lot. Be sure to check out our certified pre-owned Fords that feature comprehensive warranties and 24/7 roadside assistance. For sales, service or financing, our expert team is ready to help you however you need.
Ford near New Cumberland, PA
If you're looking for the best Ford dealer near New Cumberland, PA, you've found it at Fred Beans Ford of Mechanicsburg. Our friendly staff would love to help you upgrade to Ford and experience all these brilliantly-engineered vehicles can offer you, from the sporty Mustang to the capable Explorer.
As our past New Cumberland, PA customers can tell you, we take every customer seriously and value your business. Don't hesitate to stop by a peruse our expansive inventory. You can even browse online then come in and test drive your favorite. Visit us or give us a call today to learn more!