Middletown, PA, is a community of almost 8,000 people in Northampton County. While the community is surround by more popular cities like Harrisburg and Hershey, there's still plenty to do in town like Saturday's Market, where citizens can buy or sell their goods. You can even go fishing at the Susquehanna River or the Swatara Creek, both of which border Middletown.
Still, in order to get around town, you'll certainly need a reliable American vehicle. If you're currently searching, you don't have to look too hard to find a Ford dealer near Middletown-Fred Beans Ford of Mechanicsburg can help you!
Looking For Your Next Ford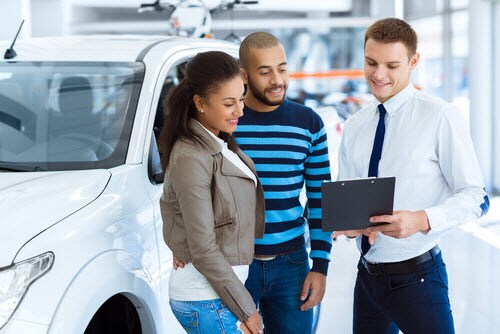 Now that you're aware of a Ford dealer near Middletown, you're ready to start the journey towards your next car! Even through our Ford dealership is near Middletown, it doesn't mean that you have to trouble yourself with heading over just to start looking for your next Ford. Instead, grab your computer and get comfortable because you can check out our entire inventory on our website.
Whether you're looking for the sleek and efficient Ford Fusion, the powerful and agile Ford Edge, or a vehicle capable of a hefty workload like the Ford F-150, you can find all those models and more on our website. You can save so much time by browsing our inventory. You can effectively find your next car without having to step out the front door.
Learning Your Options
While browsing the inventory of a Ford dealer near Middletown can be a decent way to get started on your journey, you'll still need a little more information to go by. That's why we have free research materials available on our website. You can learn all about the models you're considering so you can decide which one seems like your best option.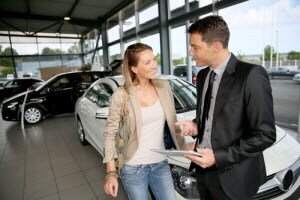 We have vehicle reviews that give you an overview of what the vehicle offers and what it can do. We have technology reviews to help you learn about the sophisticated features of each car, and safety reviews to see the levels of protection offered by the vehicle. However, if you're considering multiple vehicles, our vehicle comparisons may be a helpful resource. These guides show you how each vehicle differs so you can see which one offers you more.
Taking the Test Drive
When you decide that it's time to head to our Ford Dealer near Middletown, rest assured knowing that our friendly and knowledgeable staff will be here to help you every step of the way. If you know exactly what you're looking for, we'll gladly show you the way so you can embark on your test drive. When you're making your way around the streets with your hands on the wheel, you'll feel a connection. Then, you'll know-without a doubt-whether you're driving the vehicle that you're going to take home.
Your Ford Dealer near Middletown
At Fred Beans Ford of Mechanicsburg, we're always happy to help our neighbors in Middletown find a vehicle that fits them perfectly. Contact us today!