Lewisberry, PA, is a small borough with a rich history dating back to the American Revolutionary War. Not only did its founder Eli Lewis join the militia to contribute to the war efforts, but the town itself began producing guns for the war. Lewisberry continued to supply American soldiers with firearms up until the Mexican-American War.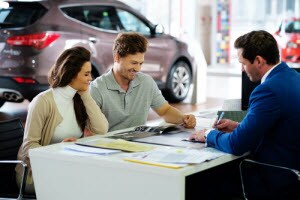 After the wars, Lewisberry grew into a borough, and it started to grow in population. Mill businesses also began sprouting around town. Today, Lewisberry still carries its small-town appeal and charm with its vibrant community. But getting around town and beyond can be difficult if you're without a set of wheels. But you're in luck, because there's a reliable Ford dealer near Lewisberry at Fred Beans Ford of Mechanicsburg.
See new Fords available today!
Browsing for Your Next Ford
While it's handy to have a Ford dealer near Lewisberry, you'll be happy to know that you don't have to make the trip to our dealership just to start browsing for your next car. You can stay home and do that by visiting our website and checking out our inventory. From the comfort of your home, you'll get to check out popular models like the agile Ford Focus, the spacious Ford Explorer, or even the rugged and powerful Ford F-150, along with many other notable models.
Making the Decision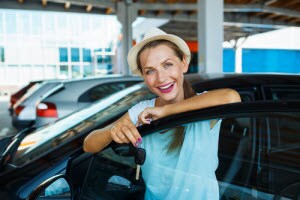 Finding the right Ford dealer near Lewisberry is the easy part, but deciding on the vehicle that's right for you can be very difficult. Buying a new car is a big decision, so you'll want to conduct some research to make sure that you're making the right choice. At Fred Beans Ford of Mechanicsburg, we're happy to help by providing our drivers with in-depth research materials that can help you make a decision that's right for you.
Our vehicle reviews highlight the important aspects of the model that you're considering. You'll learn all about the engine capabilities, interior style, features, and even safety features. Our vehicle comparisons are great at showing you how your favorite Ford models measure up to other vehicles that you may be considering. By seeing how these vehicles differ, you'll be able to decide on which vehicle is more for you.
Taking the Test Drive
While research can be very helpful at showing you what the vehicle you're interested in offers, there's nothing more informative than experiencing the vehicle for yourself. When you get behind the wheel, you'll get to see how the Ford model performs while out on the road. You'll get a great sense of its handling, and you'll be able to check out some of its impressive features, amenities, and even style. On your return trip to Fred Beans Ford of Mechanicsburg, you'll know if you've just driven the car that you're going to take home.
Are you in the market for a new car? Stop in and see us at Fred Beans Ford of Mechanicsburg. We're always thrilled to help drivers from Lewisberry make the right choice.