Lancaster is a picturesque city in South Central Pennsylvania that's actually one of the oldest inland towns in America. It was even the state capital during the American Revolution after Philadelphia was captured. In 1812, the capital moved to Harrisburg, but Lancaster began to see an increase in population and eventually became incorporated as a city in 1818.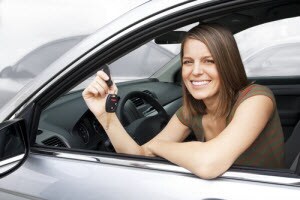 Today, Lancaster still shows its roots with its historic buildings and landmarks, but the citizens don't spend their days living in the past because of all that the city has to offer in terms of culture and even a shopping district filled with vintage shops, a mall, and farmers' markets. Lancaster is even served by the Red Rose Transit Authority, a bus system allowing the citizens to get around. Of course, the best way to experience Lancaster and all it has to offer is by taking to the streets in your own car. Luckily, there's a Ford dealer near Lancaster at Fred Beans Ford of Mechanicsburg!
Contact us today to test drive new Ford vehicles!
Starting Your Search from Home
While it's just a short trip to our Ford dealership near Lancaster, you can stay comfortable in your own home and get started on your search. Our entire Ford inventory can be easily viewed on our website, providing you with the convenience of catching a glimpse of models like the sporty Ford Mustang, the spacious and accommodating Ford Expedition, or even the rough and tough Ford F-150, along with many other iconic Ford models. You can save yourself so much time by using our website to find the vehicle that you want.
See new Fords available now!
Making an Informed Decision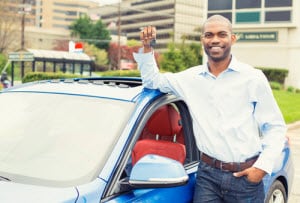 As a Ford dealer near Lancaster, we know that choosing your next car is no quick and easy decision. At Fred Beans Ford of Mechanicsburg, we're here to help you make the decision that's right for you. Our research library is filled with helpful tools that you can freely use to help you learn about the vehicles that you're interested in.
Get started by checking out our vehicle reviews. These guides cover the need-to-know information like engine power, interior style, amenities, and safety features. Our vehicle comparisons are useful if you're considering multiple vehicles by taking your favorite Ford and measuring it up to a similar vehicle from a different brand. You'll learn how they differ in style, features, and even performance.
Test Drive at a Ford Dealer near Lancaster PA
At Fred Beans Ford of Mechanicsburg, we know that customer service is a huge component when drivers are seeking out a Ford dealer near Lancaster. We operate with full transparency to our drivers, answering all of their questions and even making helpful recommendations. We'll get to know you a little better so that our suggestions are relevant to you based on your preferences. After you've walked around a little and found the vehicle you want, we'll gladly set you up with a test drive so you can experience the vehicle for yourself.
At Fred Beans Ford of Mechanicsburg, we're always thrilled to help Lancaster area drivers find the vehicle that's right for them.