Located in Cumberland County, Bowmansdale is one of the most welcoming,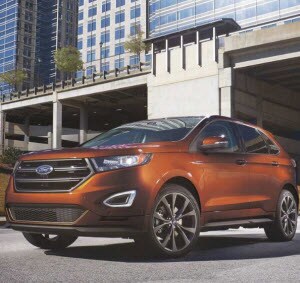 beautiful communities in Pennsylvania. Named for a former county sheriff, Bowmandale has been recognized as a historic district of Cumberland County, and features several interesting sights that you should be sure to experience for yourself.
For example, Lindenwood Farm, which is believed to have been established in the 1700s, is located in Bowmansdale, and several of its historic buildings still stand to this day. Another famous site in this community, the Bowmansdale Stoner Covered Bridge, is now lovingly preserved at Messiah College, and can be viewed by visitors.
Although it is a smaller community, you'll still need a car to help you get around Bowmansdale. If you're like most people, you only want to drive a new Ford. Here are a few of the best reasons to shop at Fred Beans Ford when you've been looking for a Ford dealer near Bowmansdale, PA.
Finding a Vehicle That's Right for You
Car shopping can be one of the most exciting experiences of your life, particularly when you're working with a dealership that cares about your automotive wants and needs. If you're looking for a service-oriented dealership near Bowmansdale that wants to help you in whatever way possible, there's no better choice than our Ford dealership. We pride ourselves on our customer service. When you visit our lot, we will tirelessly help you search for your next new or pre-owned vehicle.
At our dealership, you'll find a relaxed atmosphere and one of the best selections of new and pre-owned vehicles anywhere in Pennsylvania. We offer our consumers some of the most popular Ford vehicles on the road, including versatile trucks, like the F-150, and stylish sedans, like the Fusion. Shopping with us is the easy way to find your next car, truck, or SUV.
Advantages of Our Dealership
When you're ready to get behind the wheel of your next new or pre-owned vehicle, you want to be certain that you're shopping at a dealership that features plentiful services and a staff that cares about helping you, both of which you'll find when you visit our Ford dealer.
The first people you will meet at our dealership are our excellent sales members, all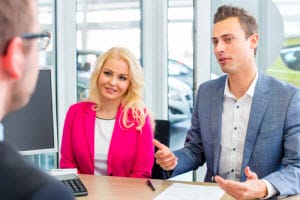 of which are capable of guiding you around our lot and helping you select a vehicle that matches your needs. If you're nervous about applying for an auto loan, you can get help from our financing department, who understands the terms you need and can walk you through filling out and submitting your application. When your vehicle needs an important repair, or it's time for a tune-up or oil change, you can come back and work with our service and parts department.
Shop at a Ford Dealer near Bowmansdale, PA
If you're ready to upgrade your vehicle to an exciting new or pre-owned model, then the easiest solution is shopping at a Ford dealer near Bowmansdale, PA, like Fred Beans Ford of Mechanicsburg. We're excited about working with you, and are ready to have a conversation about your needs in a vehicle and tell you about our best models.