Lemoyne, PA, is the type of community that has a little bit of everything. It features the perfect mix of both an urban and a rural setting, which makes its official motto "The little town that has it all!" all the more true. Whether you want to get some much needed shopping in, or take a walk throughout some more scenic areas, you can get it all done in Lemoyne without having to travel too far.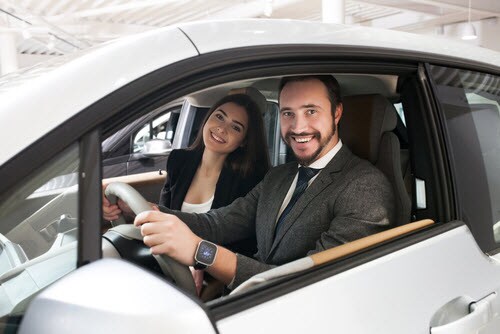 There's convenient access to bigger cities like Harrisburg, which is right across the Susquehanna River, or other notable areas like Mechanicsburg. However, getting to and from these locations can be a tad inconvenient if you don't have a car. But if you're currently in the market, you won't have to scour the entire Keystone State, because there's a Ford dealer near Lemoyne at Fred Beans Ford of Mechanicsburg!
Getting a Sense of Our Ford Inventory
When there's a Ford dealer near Lemoyne where you can find a vehicle that you can rely on, it seems like your car buying experience couldn't get any better. However, you may be intrigued to find out that even though we're close by, you can save yourself the trip by checking out our inventory online. You can peruse models like the Ford Focus, the Ford Escape, and even the Ford F-150, all while sitting comfortably in your own home.
Making the Best Choice for You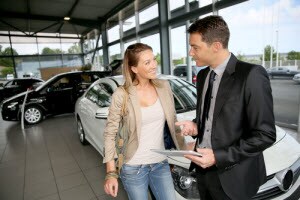 Before heading to your Ford dealership near Lemoyne, you'll want to conduct some research to figure out which model is the best choice for you. Luckily, we have helpful research materials available that can help you learn more so you can make an informed and well-thought-out decision of your next vehicle. The best part is that these resources are absolutely free for you to use to help you make your decision. Guides like our vehicle reviews, vehicle comparisons, and safety reviews can be very helpful in pushing you in the right direction when it comes to picking the right Ford model.
Helping You Along the Way
As a highly rated Ford dealer near Lemoyne, we can tell you that exceptional customer service is one of the benchmarks of the car buying journey, and we're happy to take the journey with our drivers. Above selling cars, our goal is to make sure that you're completely satisfied in your experience with us. We'll get to know you a little bit better so we can not only show you a great time, but also so we can show you some models that you may be really interested in.
But when you find the one, you'll know it, and we'll present you with the opportunity to experience it for yourself with a test drive. We love to see drivers behind the wheel of the vehicle that they're considering because of the expression on their face. There's definitely a little intrigue and excitement when they're making their way around with their hands on the wheel and their foot on the gas. We can usually tell by the smile that not only are they having a great time, but they've just driven their next car for the first time!
Fred Beans Ford of Mechanicsburg is proud to offer all of our services to drivers in Lemoyne, PA.