Chambersburg has a rich and extensive history. It was first founded in the 1730s when a water mill was built at the junction of the Conococheague Creek and the Falling Spring Creek. During the American Civil War, the borough of Chambersburg was the only major northern settlement that was burned down by Confederate forces. Since the borough was rebuilt, it's become a community that embraces their historic beginnings, and even features numerous buildings that are listed on the National Register of Historic Places.
Today, Chambersburg is home to more than 20,000 people. The borough offers a lot in terms of scenic parks, restaurants and shops, and a wonderful culture. The borough offers convenience through a variety of highways and interstates that pass through the area, like Route 11, Route 30, and I-81. Of course, if you need to get to and from the area, you should start looking for a Ford dealer near Chambersburg. Luckily, Fred Beans Ford of Mechanicsburg can help you out.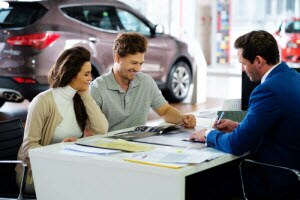 Contact us today to test drive new Ford vehicles!
Browsing for Your Ford
While there's a reliable Ford dealer near Chambersburg, you'll be happy to know that you don't have to make the trip or even leave your house just to start browsing for your Ford. All you have to do is visit our website and explore our digital showroom. You'll be able to check out models like the strong and reliable Ford Taurus, the fun and agile Ford Edge, or the prolific and capable Ford F-150, along with many other models and body styles to choose from.
See new Fords available now!
Getting the Right Information
As a Ford dealer near Chambersburg, we understand that it's not easy to choose your next car. It can be a stressful situation. But in order to make the best decision, you'll need to learn more about the vehicles that you're interested in so you can figure out which model is right for you. At Fred Beans Ford of Mechanicsburg, we help you along the way by supplying you with free research materials that you can use to learn more about your favorite Ford models.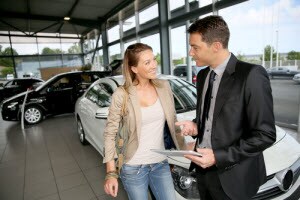 When you get started with your research, you should begin with our vehicle reviews-they're a great introduction into your preferred Ford models. These guides will give you all the important details about what the vehicle offers and what it can do on the road. Our vehicle comparisons are helpful if you're considering other models that are similar to your favorite Ford. These articles compare and contrast the models so you can see which one offers you more.
Ford Dealer near Chambersburg PA: Test Drive
After you've done your research and you've pretty much figured out which Ford model is the one for you, you'll want to come by and see the vehicle up close. All you have to do is ask, and we'd be happy to get you behind the wheel to experience it for yourself. As you're making your way around the streets during your test drive, you'll get to experience the performance, style, and features. You'll know if the vehicle is right for you before you head back to our dealership.
At Fred Beans Ford of Mechanicsburg, we're always happy to help drivers from Chambersburg make the right decision toward their next car.