The borough of Carlisle, PA, has a vast and rich history stemming back before the Revolutionary War. When America was fighting for its Independence, Carlisle was a major role in the efforts. It was a munitions depot for soldiers and militia. During the American Civil War, it served as an important stop on the Underground Railroad. Carlisle has strong military ties, which is why it's home to the United States Army War College.
Today, Carlisle is a classic Pennsylvania borough, complete with its rustic buildings that pay homage to the historical routes. While being home to almost 20,000 people, it still has its small-town charms. Carlisle is even situated at the intersection of I-81 and I-76, making it a notable stop for drivers passing through. But when it's time for you to hit the road, do you have a car that you can rely on? If not, don't worry; there's a Ford dealer near Carlisle that can help you.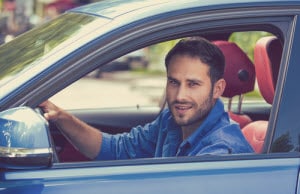 See new Fords available today!
Browsing for Your Next Ford
Fred Beans Ford of Mechanicsburg is here to help you find your next vehicle. Whether you're interested in a sedan like the Ford Fusion, a midsize SUV like the Ford Escape, or capable and powerful pickup like the Ford F-150, you'll find exactly what you're looking for on our lot. But despite being a Ford dealer near Carlisle, you actually don't have to head to our lot just to check out our vast inventory of Ford models, because you can check them out on our website. You can save yourself so much time by finding your next car before you even visit our dealership.
Making the Right Choice
As a Ford dealer near Carlisle, we understand that choosing the right vehicle isn't always the easiest decision. It's a huge investment that requires a lot of thought, consideration, and most importantly, research. At Fred Beans Ford of Mechanicsburg, we try to streamline the process by supplying our drivers with helpful research materials like vehicle reviews and vehicle comparisons. These guides provide in-depth information about the Ford models that you're considering so you can see which one is a good fit for you.
Welcoming You with Open Arms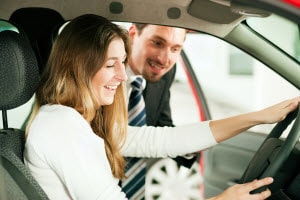 At Fred Beans Ford of Mechanicsburg, we pride ourselves on our devotion to customer service. When you arrive, a member of our team will take the time to get to know you while showing you around our lot and showroom. They'll make helpful recommendations and highlight some of the impressive features of the vehicle that you're considering.
After you've browsed our lot, and you're pretty sure that you found the vehicle for you, we'll help you confirm your feelings by setting you up with a test drive. One of the best ways to tell if a vehicle is for you is by experiencing it yourself. You can see how it handles while checking out its interior features. Nothing makes us happier than to see the look of satisfaction on a driver's face the moment they complete the test drive.
Are you in the market for a new car? Stop in and see us at Fred Beans Ford of Mechanicsburg. We're always happy to help our neighbors in Carlisle find the right vehicle.