When it's time to get in shape, whether you've made a strict New Year's resolution or you simply want to trim the fat and get ready for summer, you've got a few options. However, at this time of year, gyms can often get packed due to the shared resolution. Why not cut out the middle man and actually achieve results with the help of a professional. Finding the right personal trainer can do wonders for your workout and your overall fitness goals.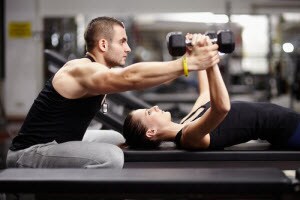 Here's our list of great personal trainers in Lemoyne, PA that can help you get into shape.
Burn30 Personal Fitness
836 Market Street, Lemoyne, PA                                  Facebook
Comfort is a major factor to your workout, and that's what they aim for at Burn30 Personal Fitness in Lemoyne. They offer a friendly and non-intimidating environment for all ages and abilities. They won't weigh you in unless you ask, they're relatively inexpensive when compared to their competitors, and they've got a knowledgeable staff. You can choose to take a number of classes, or work one-on-one with a trainer who will design you a 30 minute workout to help you burn fat, tone muscle, and strengthen your core.
Ignite Elite Athletic Training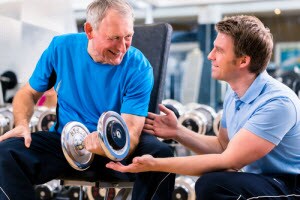 115 Saint Johns Church Road, Camp Hill, PA                                Facebook
If you want to train like the pros and learn some of the crucial steps of intense and effective workouts, you may want to check out Ignite Elite Athletic Training in Camp Hill. They've got classes and programs geared towards all ages. You can have a personal trainer assist you with your workout, exercise in a small group, or even have fitness plan designed for you based on your goals and skill level. Ignite your personal training experience.
Personal Fitness Spa
3508 East Trindle Road, Camp Hill, PA                        Facebook
The staff at Personal Fitness Spa take their time with each of their clients and they aim to personalize the entire experience. They specialize in body sculpting, strength training, weight loss, core conditioning, and even nutritional guidance. Personal Fitness Spa has several trainers on-site to help you through the steps and process of each workout that was designed to help you achieve your goals. You can even unwind with the certified massage therapist on-site that can help you loosen up pre or post workout.
If you're looking to burn fat, build muscle, strengthen your core, or simply get fit, getting help from any of these Camp Hill area personal trainers can help you achieve your goals and obtain the body you want.