When you're out on the road, it's important to notice any type of issue that your vehicle can come across. When you're beginning to brake, and you hear a squeaking sound, you may begin to panic at this unhealthy automotive sound, but one's thing for certain: you know that it's your brakes causing the noise.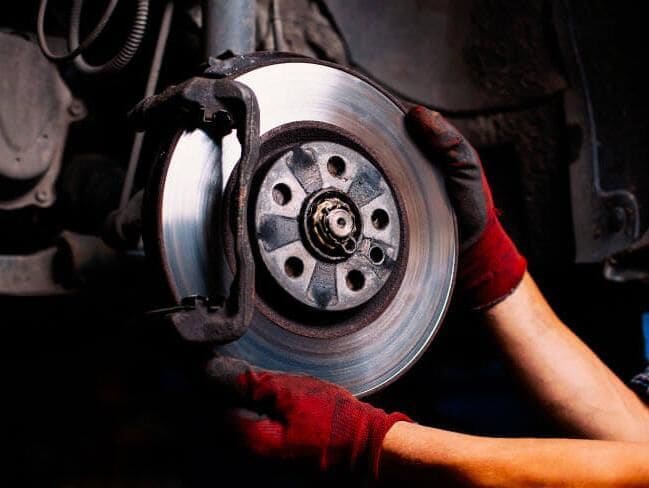 The first question you ask yourself is why are my brakes squeaking? but there are a few notable reasons why this sound is emitting from your brakes. To help you get to the bottom of this, our team of experts at Fred Beans Ford of Mechanicsburg has done the research for our drivers in Mechanicsburg and Harrisburg. Today, we're going to delve in a little further to determine the cause of your squeaking brakes.
What Causes Squeaky Brakes?
There are plenty of factors that can cause your brakes to squeak. However, not all these factors have to result in extensive replacements to your braking system.
To determine the cause of your brake squeaks, first you need to determine the actual type of brakes that your vehicle has for a better understanding of the problem.
Disc Brakes are brakes that have a brake pad that actively presses against a rotor to cause friction which is a necessary ingredient to stopping the vehicle.
Possible Causes for Squeaks from Disc Brakes:
Moisture from rain which will stop once the disc brakes dry.

Your brake pads are wearing thin.

Low quality brake pads made from metal that are causing the squeaking sounds.
Drum Brakes are on the back of the wheels of your vehicle. They rely on pads to cause friction for braking.
Causes of the Squeaks from your Drum Brakes:
The brakes are no longer lubricated and they're beginning to rust. This service should be completed as soon as possible to prevent a complete replacement.

The brakes are completely rusted and they'll need to be replaced.
Other Reasons For Your Squeaking Brakes
Some of the common causes of squeaking brakes are:
Brake pads that have worn down to 25%.

Rusted Rotors

Excessive brake slamming
Why are My Brakes Squeaking When I've Installed New Brake Pads?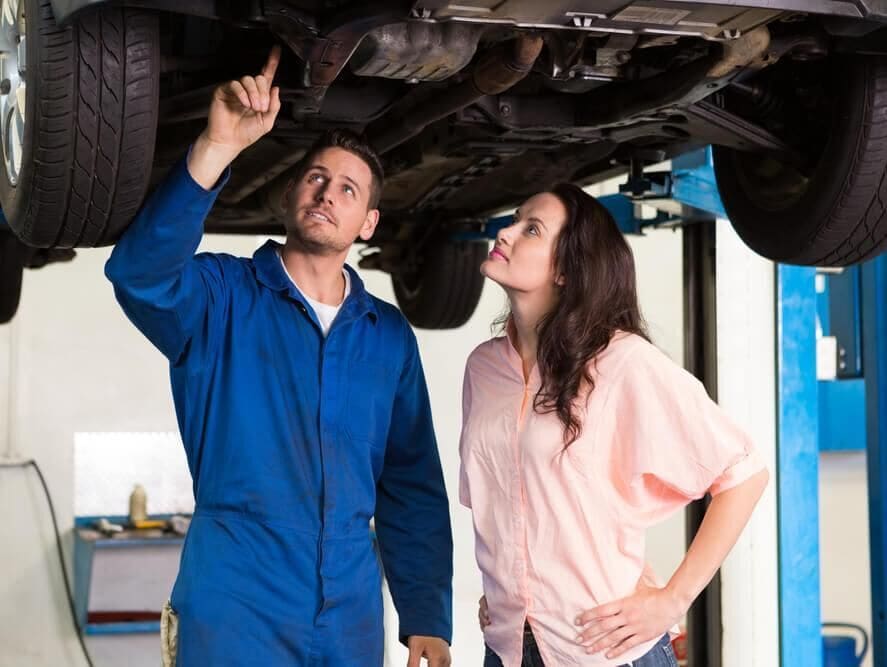 After fixing the problem and installing new brake pads, you may be frustrated to hear that there's still a squeaking noise emitting from your brakes while you're out on the road. This is no cause for concern because they're simply braking in and getting used to the function of your brakes. Sometimes this squeaking can last up to 750 miles, but once the pads are effectively broken in, the squeaking sounds will cease.
Do you have more questions about the noises that your brakes are making? Or are you looking for some brake service in the Mechanicsburg and Harrisburg area? You can always contact our service department at Fred Beans Ford of Mechanicsburg for assistance, or to schedule brake service. We'd be happy to walk you through the process and help you find the culprit behind your squeaking brakes. Schedule an appointment today!