When you're browsing for your next vehicle, there are a few different factors that you need to consider, One of the most important is: do you lease or buy the car? At Fred Beans Ford of Mechanicsburg, we're here to help drivers in Mechanicsburg and Harrisburg explore both of their options towards getting their next car. When it comes to lease vs buy, we'll explore the varying factors so you can prepare to make the decision that's going to get you behind the wheel of the car you want.
The Benefits to Leasing a Car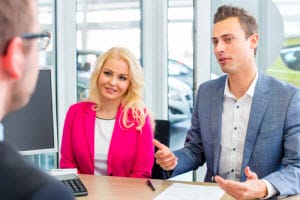 A lot of drivers have chosen leasing over buying in the past few years because of the many benefits. It's a reliable form of transportation that doesn't require tickets or tokens, and it's there when you need it. These leases also come with several important warranties that can help you with the ancillary aspects of being a driver like periodic oil changes, tire rotations, and filter replacements.
Leasing a car rewards you with having a set of wheels to help you get to work, class, or the store that costs less than if you would've purchased the car. Once the term ends, you're free to walk away, lease a new car, or buy the vehicle out of the lease with the current value of the car. It's a great option for drivers who aren't ready to commit to a vehicle purchase.
Despite its many benefits, there are a few different factors with leasing a car that you may want to know about before signing. By leasing the car, you're agreeing to several terms and conditions, one of which is the mileage limit. You're allotted a certain amount of miles a month, so this may deter you from taking that road trip you planned, or it may leave you stuck if you've got a lengthy commute. When you turn the vehicle in, you'll need to pay for those excess miles that you put on the car.
The Benefits to Buying a Car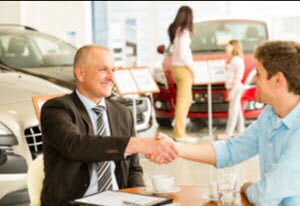 Buying over leasing also comes with a variety of benefits, namely-owning the car. It's yours and you can do with it as you wish. You can embark on scenic road trips, add some accessories, and even repaint it. You also have the option of selling it whenever you'd like, whether you're trading it in or posting a for sale ad online.
When you purchase the car, you also have the option of choosing some extended warranties for coverage of your vehicle and its necessary maintenance. Of course, these warranties are optional, but considering the more complicated and costly issues that can occur with a vehicle happen later in its life, it may be a smart idea to get some coverage. Extensive repairs and services can add up in costs, and choosing a warranty can help lower these costs significantly.
It's great being the owner of a car, but the main advantage that lease has over buying is the price. A purchased car's monthly payments are much higher than that of a lease. You're paying to own the vehicle, not borrow it for a few years. However, the amount you put down on the vehicle when you sign can in fact lower the monthly payments.
Should I Lease or Buy?
At Fred Beans Ford, we gave you a glimpse of how leasing vs buying are different ways that you can get the car that you want. You saw that each option has its benefits and drawbacks, but the important thing is to choose the option that works best for you.
Need a little help? Talk to us at Fred Beans Ford of Mechanicsburg in the Mechanicsburg and Harrisburg areas to learn about our great leasing and buying incentives.