When you're searching for a new vehicle to drive around Harrisburg and Mechanicsburg, there are a few features that matter more than most, including the safety rating of your vehicle. Choosing a vehicle with a high safety rating means you'll be fully protected on the road, both during and after a major accident. To help you learn more about car safety ratings and why they matter, Fred Beans Ford of Mechanicsburg has provided this convenient car safety ratings page.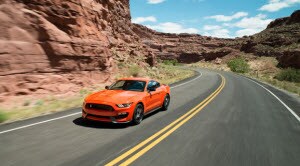 On this page, you can learn about some of the safety ratings of our vehicles, so you can be sure you're choosing a model that will keep you protected. Learn the importance of car safety ratings when purchasing your next vehicle, and find out how you can pick an ultra-safe vehicle at our dealership.
How Are Safety Ratings Measured?
If you've never examined the safety rating of a vehicle before, then you might not know exactly how these ratings are determined or what they cover. Taking a closer look at car safety ratings is the best way to learn why these ratings are so important.
There are two basic types of car safety ratings you might see: the National Highway Traffic Safety Administration (NHTSA) rating and the Insurance Institute for Highway Safety (IIHS) rating. If a car is labeled as an IIHS TOP PICK, it means that it has undergone rigorous testing and has proved both its crashworthiness and its ability to help drivers mitigate and avoid accidents. The NHTSA tests vehicles in multiple crash scenarios, including a rollover test, side pole crash test, and frontal crash test. If a vehicle that has received an NHTSA has received a 5-Star Overall Safety Rating, it means it has performed exemplarily in these tests.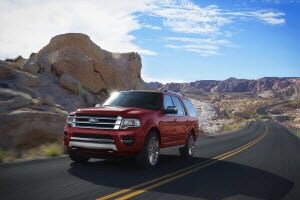 When you see a vehicle that has earned either the IIHS TOP PICK or the NHTSA 5-Star Overall Safety Rating, you'll that it is one of the safest vehicles on the road.
Safety Ratings on this Page
Fred Beans Ford of Mechanicsburg has made finding safety ratings for vehicles quick and easy. On this page, you'll find some of our models and the safety ratings they have achieved. Simply find the Ford vehicle that you're interested in driving, and click the link to reveal information about its car safety ratings. By using this page, you can find an ultra-safe vehicle that will meet your exact needs.
Help with Car Safety Ratings
If you have any questions about car safety ratings, or want to learn more about the safest Ford vehicles, then you should visit Fred Beans Ford of Mechanicsburg today. We serve customers from Harrisburg and Mechanicsburg, and would be glad to help you find your next car.